Following a lifelong dream of wanting to own property in the San Diego area, we moved in November 2006 to Valley Center, California. Known as a very rural horsey area, we couldn't have picked a more wonderful place! Our only regret is that we didn't do this sooner! Valley Center is located about 40 miles NE of San Diego. Not only do we finally own some acreage (just under 3 acres), but the weather couldn't be finer!
Below are some pictures of our place (it is a work in progress).
We are located on the corner of a very private dead-end road (our property actually includes the road on the right side).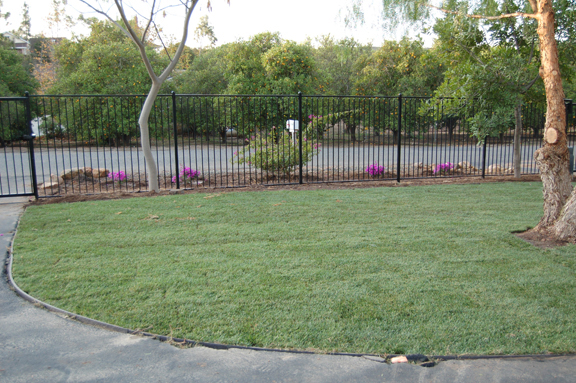 The view from our front door. The entire property is fenced with electronic gates. The front yard is ½ acre!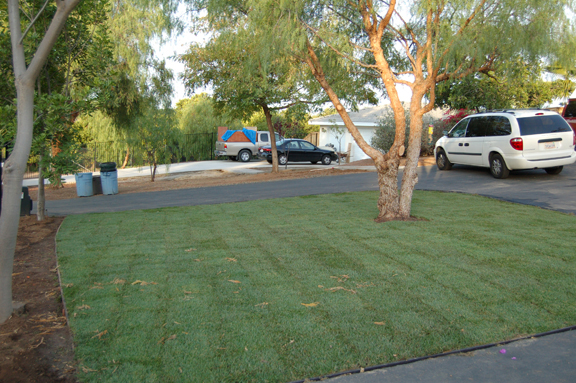 A different view of the front yard from the southeast corner- it shows the property next door, which is our own guest house with a two car garage! Don finally has his own garage AND his own tractor!
Bougainvillea is everywhere and grows abundantly due to the mild climate

---
For pictures of the backyard click HERE!
---
Foundations
| Contributors | Champions | Current Dogs | Collie Information
Collie Collectibles
| Lassie | CCA | Collie History | CCA Foundation | Books
---
If you would like more information on Collies in general, click this HERE
---

Back to main page of Chelsea Collies