Pictures of Valverde

A picture of the Valverde kennel brochure.
A picture of WE Mason of Southport Collies (England), taken at Valverde in the spring of 1909. He is pictured with Ch. Anfield Model, who he owned at one time.
Valverde Virginius, the home-bred dog that created the fuss at the 1909 San Francisco Kennel Club show. He was winners dog, but the points were later taken away, when Ellery was suspended.
Eng. Ch. Princess of Tytton, one of the many good bitches that Ellery imported from England.
Three of the Valverde kennelmen pictured in 1909, with Ch. Valverde Sapphire, Ch. Valverde Faultless, Ch. Southport Sphinx, Ch. Anfield Model, Ch Princess of Tytton, and Ch Southport Student.
Ch. Anfield Model....the prize of the kennel!
One of the last pictures taken of Model, at Valverde.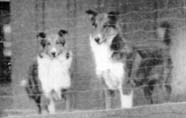 Two Anfield Model pups, whelped at Valverde.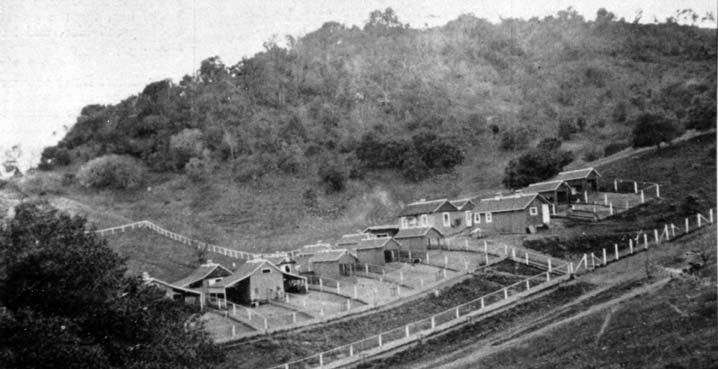 Another view, looking up at the kennels, nestled in the foothills on the Western side of the Napa Valley. The runs were large and the kennels were known for having every modern convenience. Ellery believed in "unlimited range", both necessary for health and development! He was ahead of his time, in the care of his dogs!
---
Back to The Story of Valverde Collies
OR
Back to the main HISTORY page